New Jersey residents already pay the highest property taxes in the country, averaging $7,758 per household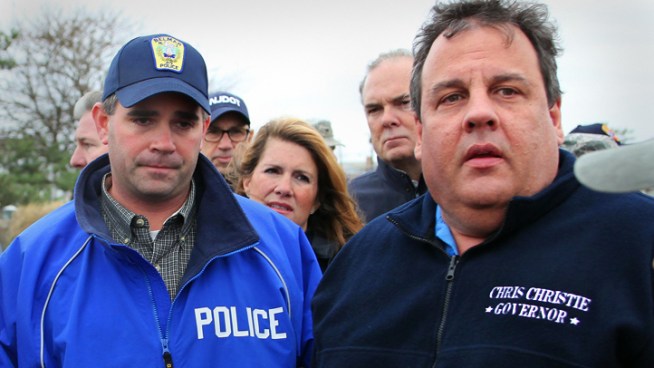 ///////////////////////////////////////////////////////////

Gov. Chris Christie is warning New Jerseyans living in storm-wrecked towns that they're likely to see higher local property taxes to help pay for rebuilding.
Christie, dressed in a suit and tie and working in the Statehouse for the first time since Sandy ravaged the state two weeks ago, said an exemption to the state's 2 percent tax cap law is emergencies like Sandy, which destroyed coastal towns, knocked out rail service and left 2.7 million households in the dark. While municipalities can expect federal reimbursement for most storm-related cleanup costs, residents will most likely foot the bill for rebuilding.
"It's got to be paid for," Christie said at a post-storm briefing Tuesday. "No one's ever happy with higher taxes. But the fact is, what annoys people more than anything else is waste. As long as they know that their money's being spent in a way that's helping bring the town back to life, I think people will understand."
The governor said legislation might be needed to allow storm-ravaged towns to reassess property owners whose homes were destroyed by the storm. One option, Christie said, is to assess those owners taxes on the property, not the building that once stood on it.
The administration also extended the deadline for fourth quarter property tax payments to Friday, and gave towns permission to extended the grace period further, to Dec. 31. Property tax payments had been due Nov. 1.
New Jersey residents already pay the highest property taxes in the country, averaging $7,758 per household. The property tax cap law has slowed the rate of increase, but the storm — coupled with stubbornly high unemployment and the weak economic recovery here — has cast new doubt on Christie's proposal to phase in a 10 percent tax cut beginning in January.
Christie said he still supports the cut, but said he'll adjust the position if revenue losses from the storm turn out to be severe. He expects to release the revenue loss projection and an estimate of overall storm losses on Friday.
Christie originally proposed trimming income taxes by 10 percent, but struck a compromise with Senate President Steve Sweeney for the cut to be tied to property taxes instead.
Even before the storm, the Democratic majority in the Legislature refused to release the $183 million for the first phase of the cut until they were satisfied that the state was meeting its ambitious revenue collection targets. The state was shy of those targets through September. Revenue falloff from Atlantic City's casinos and sales taxes will cause a more gaping budget hole for October and November.
While Republicans and Democrats are likely to continue to disagree sharply over a tax cut, Christie said he and legislative leaders have pledged bipartisan cooperation in storm-related matters. Christie met with Sweeney and Assembly Speaker Sheila Oliver and the ranking legislative Republicans on Tuesday, and afterward said the session was "positive and productive."
"I got a commitment from all four of them that Hurricane Sandy recovery issues would be outside the political realm," Christie said.
////////////////////////////////
FEATURED STORIES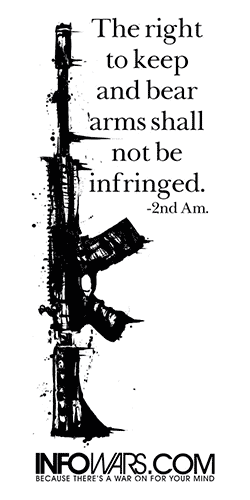 Infowars.com | Muslim Brotherhood statement said Egypt "will not allow the Palestinians to be subjected to Israeli aggression."
18 Comments
Aaron Dykes | Under the auspices of catching a dirty bomb, and keeping up with clean air standards, the big brother apparatus is deploying event-specific surveillance.
16 Comments
Paul Joseph Watson | Firearms dealers across the country say it's "like Christmas".
50 Comments
Kurt Nimmo | Israel and the neocons will not wait another four years for Obama to make up his mind on attacking Iran.
36 Comments
Steve Watson | Homeland Security wants to know if you have a bad cough.
57 Comments
Kurt Nimmo | General talks about intervention in African nation of Mali.
11 Comments
Paul Joseph Watson | Even the director of the CIA cannot escape the watching eye of Big Brother.
24 Comments
Melissa Melton | Less jobs, higher prices, and fewer doctors are just the beginning for America's "affordable" health care reform.
97 Comments